Wiesinger is an award-winning Canadian author, videographer, business owner, and now he is a "hope dealing" musician. A hope dealing musician? That's right he plays guitar and the drums, writing songs to inspire others with hope. On the EP, "Love Like a Fire," Wiesinger pairs with his wife, Chelsey to deliver a collection of 6 melancholy-driven songs.
According to Wiesinger, 'Each song touches in different phases of a relationship, or the death/rebirth of a new relationship. I wrote a few of these songs for my wife who, before meeting me, had a painful end to her previous marriage. She was left hanging, six months pregnant with her second child, and left to be a single mom after nearly 10 years of marriage, to her then husband. These songs are both relatable and timeless in their approach so anyone who is at any phase of searching for love, overcoming heartache, or in the depths of passionate intimacy can enjoy aspects of each song on this collection."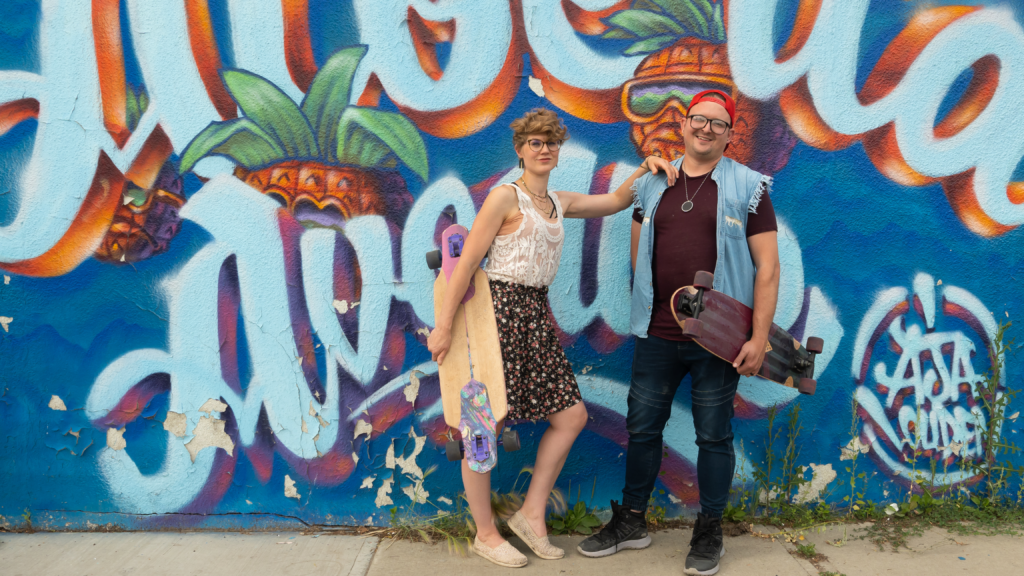 The EP kicks off with the extremely memorable and melodic, "Fault Line." With it's dance-able beat, catchy chorus and overdriven, Prince-inspired guitar solo at the end, it's a very strong first look into the recording. The title track, "Love Like a Fire" is an intimate, delicate look into the soul of Wiesinger. The haunting and beautiful arrangement leaves the listener with a better understanding of the depth of his love. The final track, "Dummy" addresses his wife's ex, while professing his undying love and affection for her. It's really a heart-felt proclamation that has, no-doubt, earned him major points!
https://facebook.com/wiesingerpopmusic