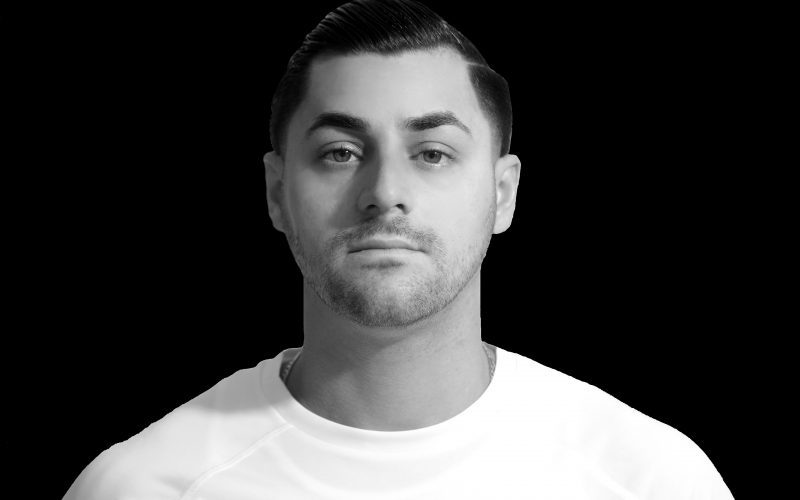 EDM is a genre stacked with new artists thanks to its simple barrier of entry, but the ceiling for the genre is also extremely high. When artists break into the genre, they need to have something special that allows them to stand out from the crowd. Today's artist, Chris Padin, hopes to show he has the special something with his latest single, "Losing My Mind" featuring Georgia Rose.
According to Chris, he first came across Georgia Rose while watching the show "Below Deck," where she'd do a vocal performance that would catch his attention. From there, he would use social media, to connect with her for a collaboration. The result would be "Losing My Mind," his latest single, and a showcase of the artist's progression so far.
"Losing My Mind" is a hallmark of Chris Padin's style of house music, in that it takes bits and pieces from various different genres and puts them together for a surprisingly cohesive experience. These tips and tricks are things Chris has picked up over his long career, having started at the young age of 16 years old.
For this single, the artist has taken influences from deep bass and future bass, combining them with more standard house style trappings and creating a song that's full of earworms that burrow deep in your brain. Every synth riff and hit is as catchy as the last, and the rhythm is kept upbeat and active. It's practically impossible to listen to "Losing My Mind," without bobbing your head along to the music.
The deep bass influences also land, giving the song a booming, deep soundstage. As a listening experience, it's very interesting, especially with the looming sound and fascinating arrangements. The thumping sound lends nicely to the head-bobbing energy of the tune, and we can't overstate how catchy the whole song is.
Georgia Rose also does some excellent work on the single, being the emotional core of the song and also the sole vocal talent. Her delivery is clear and fits well with the overall tone that the song takes. It's all also very well produced, with this being most clear on the shimmering production quality and layering on her lines. She's an inspired choice for a song like this, and it works out great.
Many of these strengths are also apparent in many of his other works, and it's why he's managed to garner thousands of monthly listeners on his Spotify page. On top of that, he's only gaining more and more fame with each of his releases, with "Losing My Mind" being one of his most successful so far. The future holds great things for the performer, and we can't wait to see where he goes from here.
Track links:
https://music.apple.com/ca/album/losing-my-mind-feat-georgia-rose-single/1587723866
https://www.beatport.com/artist/chris-padin/1015933
Socials:
https://www.instagram.com/chris_padin/?hl=en
https://mobile.twitter.com/padinchris
https://www.chrispadinmusic.com/
https://m.facebook.com/ChrisPadinMusic/
https://m.youtube.com/channel/UCnxSP6u0VFTqyI0vvgklsKQ