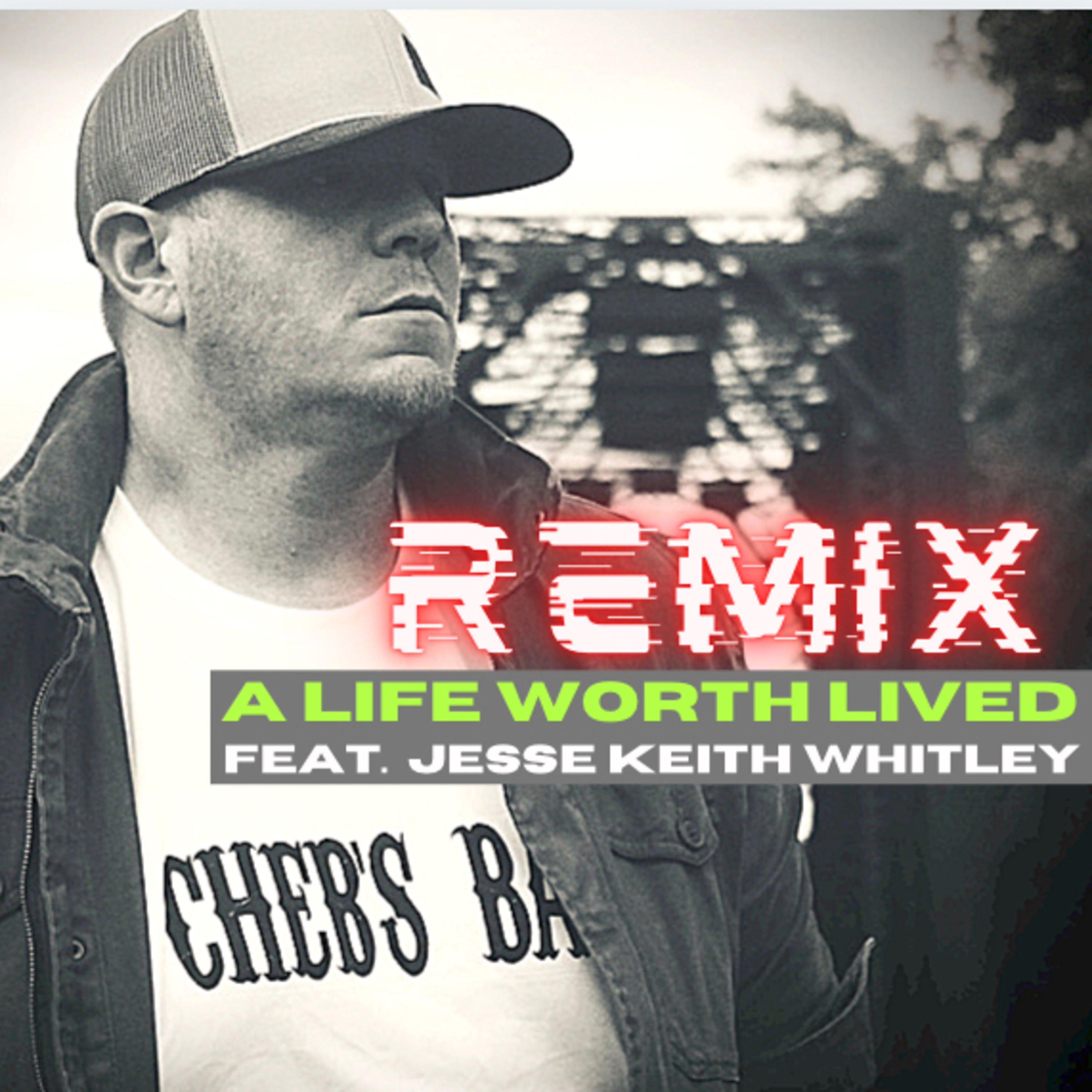 With the country now opening up after COVID-19, two of Iowa's homegrown have traveled town to town through the heartland and the south in hopes of gaining fans for each other's next big hit on their 'A Life Worth Lived' Tour.
Adam Whitehead gained national attention last year after his hit song and title track to his album 'Single Mom', debuted at #2 on the Apple Albums Chart behind American Idol Winner, Gabby Barrett. Whitehead teamed up with Dalles Jacobus, a former Iowa Hawkeye, to write the song. "It was a good song for both of us. The streaming has just now picked up so it's nice to see it finally grow digitally. That, and Dalles just inked his first recording deal, so it will be good to see what's in store for him."
Whitehead, along with Hunter Mason, a Central Iowa native, traveled to Nashville, Tennessee to record vocals for Whitehead's upcoming release, A Remix of his song, A Life Worth Lived and features Jesse Keith Whitley, son of country music legend, Keith Whitley. "Jesse is a great dude and was just awesome to us. I was hoping we could land him for the feature and glad we did. It couldn't have turned out any better and he was the perfect voice for the song. I just know it's is going to do big things."
The two from Iowa did not stop there as they shared the stage at the legendary Commodore Grill for Mason's first Nashville performance. "It was a spur of the moment thing. Debi Champion coordinates it, sweetest gal in Nashville, took my word and put him on with me. Hunter was a little nervous. We were sitting there in the lobby and you could just tell. At the same time, he went up there and played his heart out like a pro, which is what I knew would happen. I'm pretty proud of him for everything he's done so far. He comes from a good family and they support him tremendously. Love him like a little brother", Whitehead said of his supporting act's performance.
Hunter Mason recently capped time in the studio to record his debut single, 'This Is The Last One'. Whitehead said of Mason, "The song just fits. Hunter wrote it himself and it just shows how much he's grown as a writer. It is complete night and day from when he first came over to my place to write. It's crazy to think it's his first single and it's even getting quite a bit of airplay here in Iowa. Steve Shettler with KBOE is a legend in the country radio world and was the first to spin it for him. He'll have a great memory for a lifetime with that first spin on such a great station."
Whitehead's remix is set to release on all digital platforms April 23 and Mason's single is to release June 25. The two continue their tour in Ankeny, Iowa on April 16 with a full band show and dates run through late September.