Available October 13, 2022, on all platforms
Aurelia (she/they) has returned in full force on their follow-up single "Sinister Things", a somber track that centers around righteous revenge, and bodily autonomy in the face of sexual abuse.
The producer, singer, songwriter, and visual artist extraordinaire is no stranger to exploring powerful and dark themes in their music. "Sinister Things" is no exception, diving straight into statements of sexual freedom and swift retaliation against abusers. Its trap-focused production features a powerful drop, sharp brass stabs, and deep bass sound design, as well as some of Aurelia's wailing operatic vocals in the background, a juxtaposition of pain and power.
The self-produced track follows their debut release "Wax", and its remix package. With over 300,000 streams and counting, the releases featured remixes from the likes of capshun, Icarus Moth, RadioRadio, and BLZBO, and garnered support from the likes of EDM.com, Trap Nation, and Brownies and Lemonade to name a few.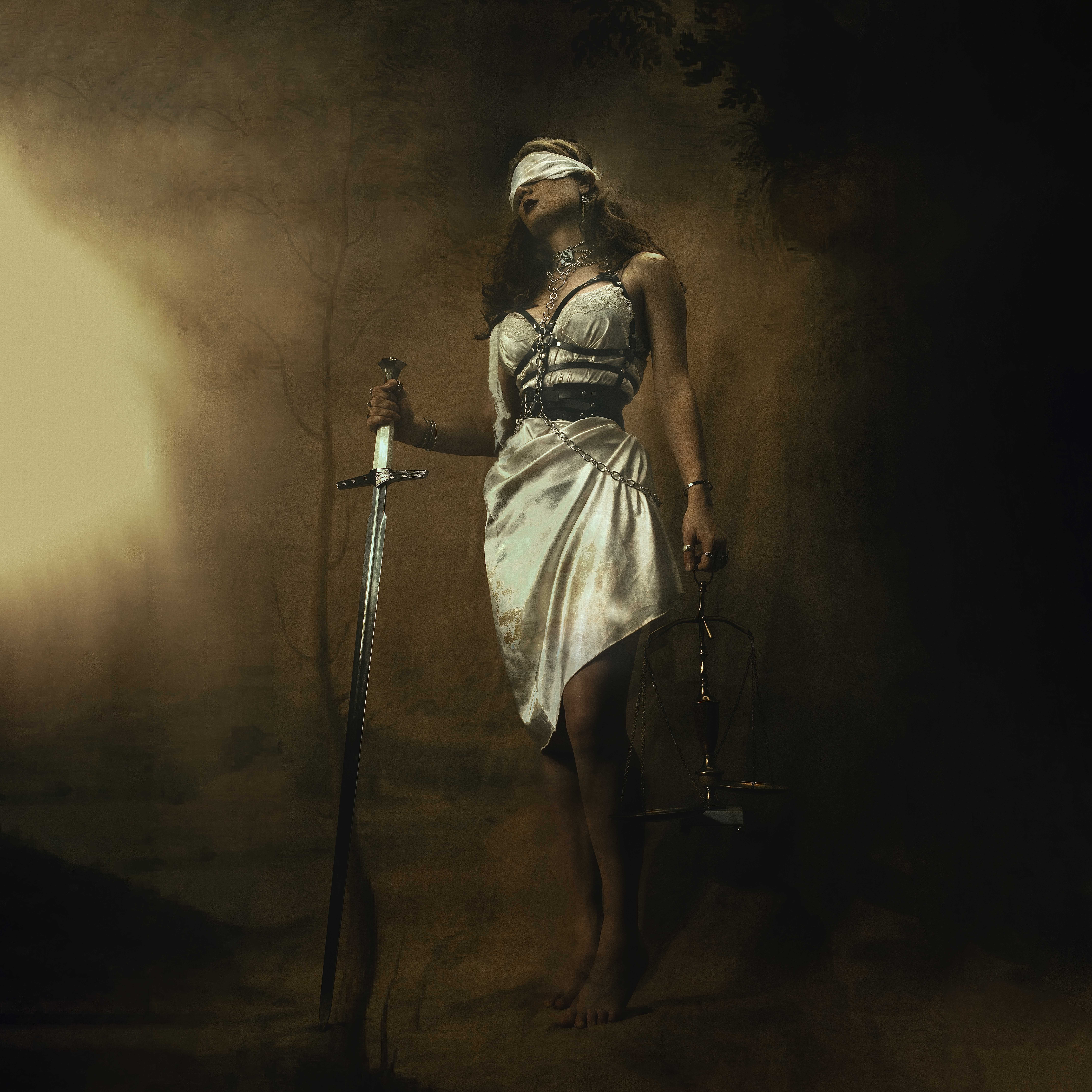 Aurelia's smoky, seductive and bluesy vocals are definitely the focal point of the production. Sounding both contemporary and steeped in classic influences, the slow burner stands on its own as a very powerful anthem for women everywhere. There is something about "Sinister Things" that grabs you and "traps" you in its web of gloomy goodness. Make room for one of the most vocally gifted new artists to arrive on the scene. This single is not one that will be easily forgotten long after your first taste.
"[Sinister Things] is a song about believing victims, no, SURVIVORS, of sexual assault," says Aurelia pertaining to the song. "On 'Wax', there's this narrative of a monstrous abuser, something I wanted to share, and the shame that came along with those feelings. 'Sinister Things' answers those dark questions, of self-worth and acceptance and even retribution, with a resounding 'YES'. I'm choosing violence in this song, and no matter what words may spill out of the lips of others, I am choosing to own myself and even get some justice for those who wronged me. It's what I should have done when it happened to me, and a statement about showing up for myself and others in the future."
The cover art, also taken by Aurelia themselves, further demonstrates the concept.
"The cover art actually features a self-portrait I shot, styled, and edited in my studio in Brooklyn," Aurelia says. "It features the figure of Lady Justice, who was a personification of justice in Ancient Roman art. Normally, the Lady of Justice holds both a scale and a sword: the scales represent the weighing of evidence, and the sword represents authority and swift and final punishment. Here I've put down the scales, I'm believing, and am instead wielding just the sword, claiming power back for myself."
A listen that is both invigorating and introspective, 'Sinister Things' is a deeper glimpse into Aurelia's macabre yet motivated worldview.
https://open.spotify.com/artist/0qftYPJh5PD9rl0tcR4Wb2
"I hope that this song inspires others who have experienced sexual abuse to understand the power of their survivorhood, to feel powerful, and to seek out justice even when the world feels foreboding. I hope people can find solace and bravery in this song, as I found it, " Aurelia concludes.
A tinge of optimism in her words, Aurelia's 'Sinister Things' stands as a proud survivor's anthem and a call to arms to deal with all things sinister.
about Aurelia
Aurelia (she/they) sprung from the mind of New York-born producer, vocalist, and visual artist Gabriella Bavaro, conjuring up a world of electronic and experimental music bolstered by an eclectic background of classical instrumentation, opera, and world-influenced rhythms.
The Aurelia project had been in development for the past 2 years, sparked into reality after a suicide attempt/hospitalization and a PTSD diagnosis that helped them to live on their own terms. Gabriella, who picked up Ableton and began songwriting in 2019, took to it with fierceness and fervor.
Released in November 2021, Aurelia's debut single Wax was a success, with more than 300,000 plays online and ecstatic industry acclaim by the likes of EDM.com, Trap Nation, Brownies + Lemonade, and more.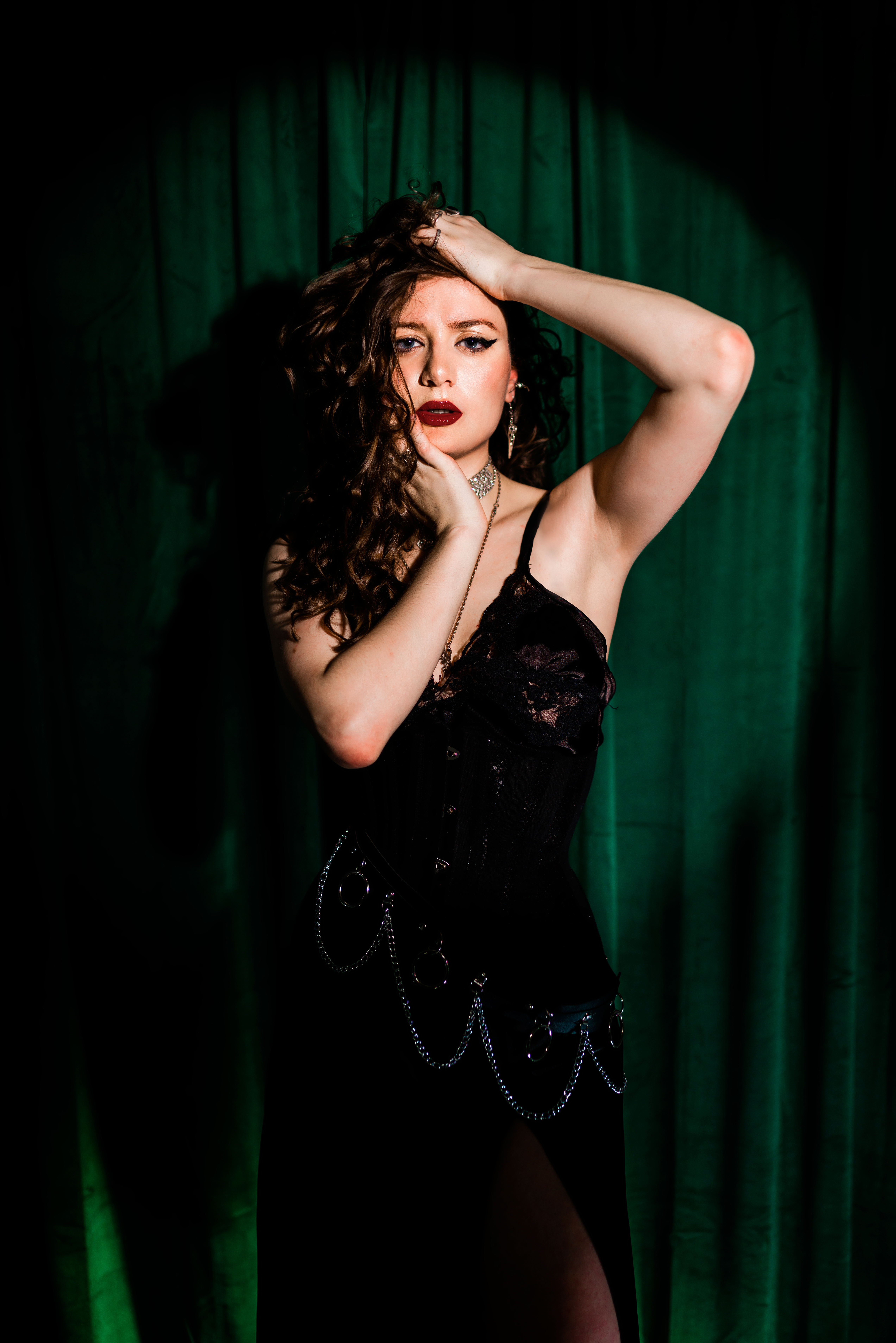 The video (which accompanied the release and was made on a $400 budget) was an official selection of the Indie Shorts Fest, part of the Lost Angeles International Film Festival. It was nominated for Best Music Video, Best Director (Aurelia), and Best Original Composition in January 2022.
In addition to their own work, Aurelia has also received writing/production credits for notable acts like artists MOTHICA, Icarus Moth, and Ehiorobo, as well as larger corporations like Mercedez Benz and Coca-Cola for commercial work. Their work as a photographer has also received international recognition, with covers for Rock Sound, features in Alternative Press, Elléments Magazine, and more. Both as a visual artist and producer, Aurelia has worked with an intent to use art as both a personal healing process and a way to illuminate darker issues that have more often plagued women and LGBTQ+ youth. An avid classical scholar, Aurelia often references imagery surrounding classical figures and centers on a humanistic ideology. Combining classical mysticism with an electronic orchestration (and a Lebanese-Italian heritage), Aurelia serves as an escape, a project about growth and pursuing the golden reaches of the stars.
https://www.instagram.com/youraurelia/
https://www.facebook.com/youraurelia/
https://www.youtube.com/aureliamusic