Brian Huber's second album "Sparks in the Afterglow" features two halves: rock and electropop, with the EDM single, "Traveling Light" out Sept. 13th.

.For fans of: Robert Miles, Empire of the Sun, Metric, Phoenix, Foster the People, Cut Copy, Daft Punk
Brian Huber's second solo release "Sparks in the Afterglow" follows his journey into marriage and parenthood in a two-part album, coming in December 2021.
"Traveling Light" is an EDM banger paying homage to 90s house music reminiscent of Robert Miles' "Children." It has huge drums and percussion, a pulsing bassline and smooth synths, creating a sentimental and cerebral vibe.
The dreamy vocals of "Traveling Light" penetrate the steady electronic dance beat. Pulsating keyboards and drum flourishes punctuate the track, transporting you to a dancefloor somewhere in the pre-millennial consciousness. "Traveling Light" is a highlight of the new album. Well-produced and catchy, the single is a perfect introduction to the music of Brian Huber. "We're all flashes of traveling light.."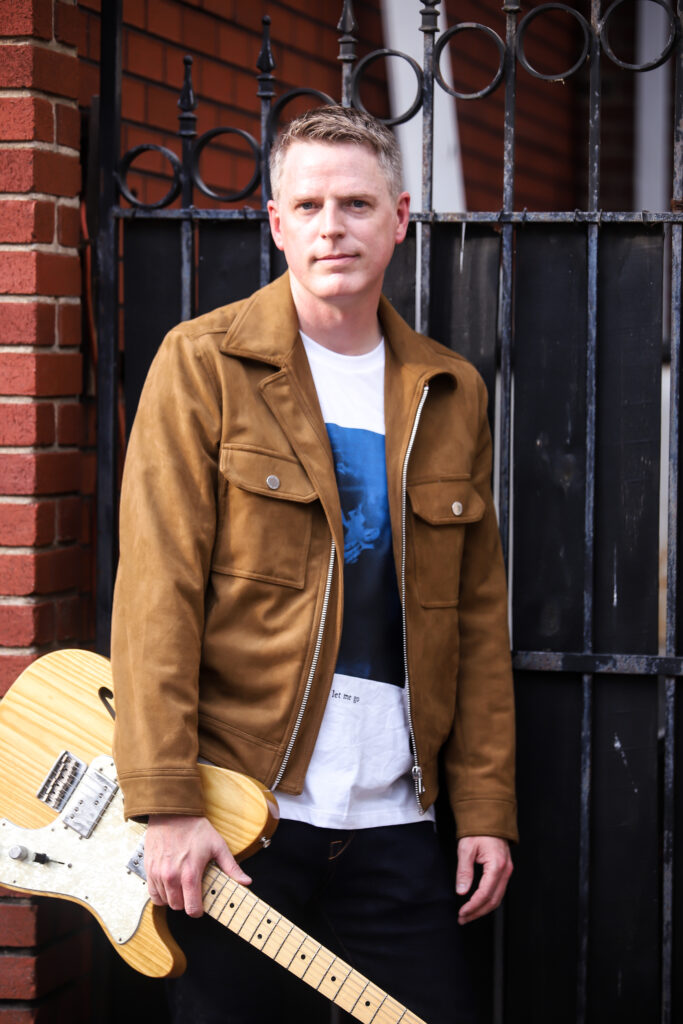 The album is two parts: Sparks and Afterglow; "Sparks" is an unexpected collection of electropop and EDM, both celebratory ("New Year's Tonight") and meditative ("Traveling Light"). "Afterglow" are catchy rock tunes ranging from alt country, psychedelic to powerpop.
Brian writes about the simple joys in life.
"Come What May" and "Traveling Light" talk about our path in the world, what really matters and to stop and marvel in it. And finally, "See You Soon" is dedicated to Brian's newborn son. It even has a secret code written into the melodies!
Brian enlisted the amazing talents of Grammy-winning producer/engineer John Paterno (Robbie Williams, The Thrills, Bonnie Raitt, Tim McGraw & Badly Drawn Boy) for mixing and mastering to help these songs reach their full potential.
A lot of "life" has happened to Brian since his first solo album, "Imagination of Ourselves." Brian says: "This journey made me realize the fleeting beauty of it all and how badly I wanted to write and record more songs to capture those moments."