Features an interview with the "classic meets contemporary" hip hop artist.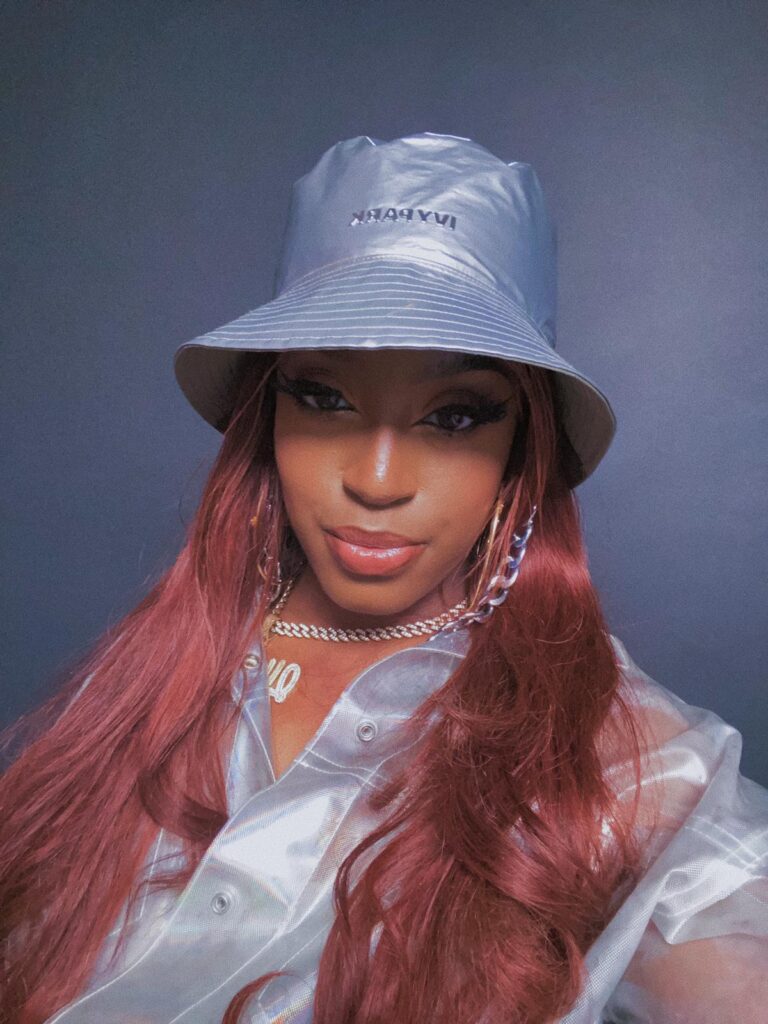 August 2022 – Queenie is an artist focused on capturing the energy of modern hip-hop while remaining true to the genre's golden age. What makes her sound so special is that she ignites her beats with a lot of personality. The artist is a natural-born storyteller who knows what it takes to make music with emphasis and impact. Each song she performs has energy to it. It feels like with every release, she can set the bar much higher in terms of production excellence and connecting with people on a much deeper level through her musical chops.
Recently, Queenie announced the release of a brand-new project, "Man Made." This bold, creative statement highlights the unique vibe of the artist's lyrical flow. As they say, some of the best rappers in the game are natural-born storytellers. This is most definitely the case with Queenie, who can offer a gripping lyrical flow and unique lyrics from the first word to the last.
The way she comes up with lyrics is truly masterful, and there is a total sense of intentionality, which highlights the quality of her raw talent. "Man Made" has a direct sound that's not about chasing trends. It's all about making things happen with a more authentic flow and a one-of-a-kind dynamic approach that makes the artist's personality stand out from the herd and all the cliches. Musically, the beat has a lot of energy, and there is an element of grittiness to the rhythmic components (i.e., the drums), which bring forth a more organic and warmer vibe. The melodies accompanying the vocals are quite natural and understated, so they do not overpower Queenie's lyrics and delivery but rather prop it up and highlight its qualities throughout this track. The balance between the instrumental sections and the vocals is excellent, and it is not always easy to find songs that are so deeply nuanced and characterful. Thankfully, it seems that Queenie truly managed to uncover the winning formula here, and it is a true payoff, sonically.
"Man Made" by Queenie is highly recommended to fans of artists such as J Cole, Kendrick, ghetts, Fivio Foreign and Lauryn Hill, , to mention a few. However, it is not always easy to compare Queenie to other artists because she stands alone in both approach and delivery of her music. On the contrary, she is proudly carving her path in the music world, and she is quite successful at it!
Queenie is a true artist. With every release, she keeps setting new standards of skill and quality, and we look forward to what else she has in store for the future.
Find out more about Queenie, and listen to "Man Made." This release will be available on all digital streaming services from August 18th, 2022.
Instagram
https://instagram.com/queeniesaidso?igshid=YmMyMTA2M2Y=
Twitter
YouTube
https://youtube.com/c/QueenieSaidSo
Your style combines elements of modern hip hop while staying true to the originators. Who are the artists that influenced your music, and who influences you personally, on a day to day basis?
Q: From a very young age, rappers like Ludacris and Busta gave me an appreciation for the way character and personality can be expressed through rap, Methodman, Redman, Outkast, Mos Def, Mobb Deep, showed me that you can keep the lyricism and still make a hit, and Lauryn Hill taught me that you can convey a deep message and show your personal journey through your art, and women who rap didnt have to portray a gangsta/angry/sexual persona to be heard. When I found Grime, it was the perfect outlet for me to write and perform lyrics for myself. The whole genre gave me the platform to be a girl from London who wanted to MC. Roll Deep taught us all how to be performance ready, and always have a 16, but then groups like "The Movement" taught us how to be clever with the words and find new ways to flow. I have so many influences, and some of them aren't even rappers/MC's, it's just the whole craft of spoken word, and the people who take it in new directions that inspires me.

As an artist, do you feel a sense of responsibility to your fans, to behave a certain way, or to maintain some kind of lifestyle that shows people who you are?
Q: Nah, the only responsibility to my fans is to keep giving them art to interpret. It might have a positive effect and I hope it does, but I can only give them my perception of the world. To the latter, I don't ever want "maintain a lifestyle" that isn't truly my own, because whilst I'm nurturing the facade, who's going to take care of the real me? I don't want to lose my mind here.

Tell us about your latest single, "Man Made."
Q: "Manmade" is about acknowledging that the most consistent person in my journey has been myself. There have been and still are teams of people that support me in all different ways, but the makings of "Queenie" are a mosaic of past and current events that I go through/am going through, and the what I learning from them.

Have you toured? Played shows locally? If so, what has fan reaction been like? What is a Queenie performance like? If you haven't toured, any plans on doing so?
Q: No tours just single shows around the UK…yes done a local show in box park Croydon. They wondering why the industry has picked me up and they love my word play..Yes, looking to tour in 2023

What's up next for Queenie? Any plans for more new music?
Q: Release more music shows and touring..Releasing new music ever month

What does Queenie like to do outside of music? Any hobbies or other interests?
Q: Queenie likes to do makeup and drawing.