On Wednesday, the non-profit's co-founder and Ohio Country Music Hall of Famer, Richard Lynch announced the star-studded lineup during a Facebook livestream event.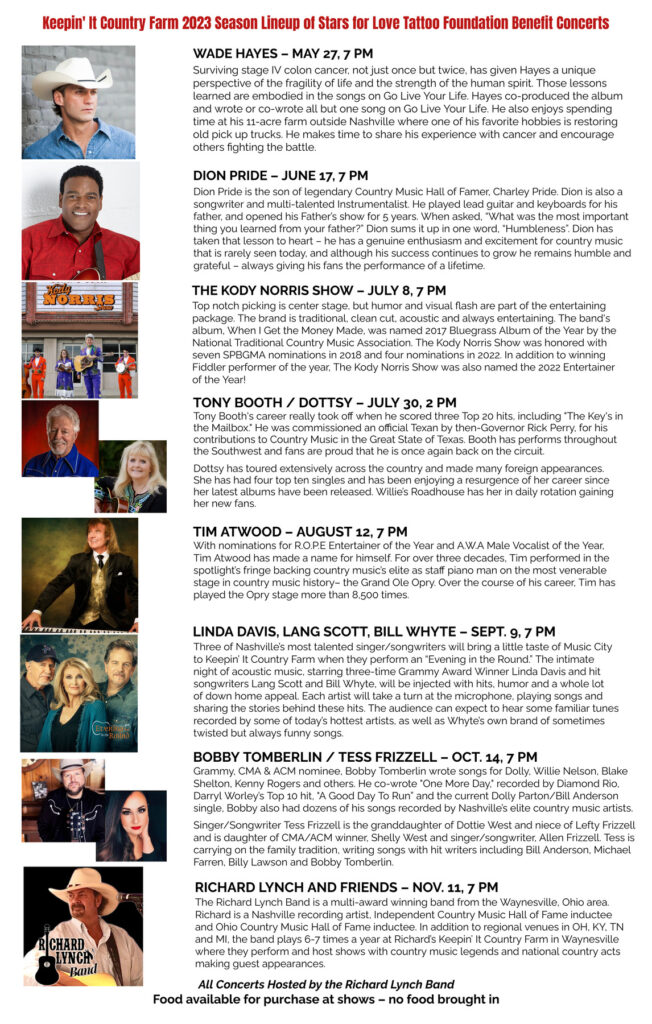 Country music singer-songwriter Richard Lynch is proud to announce the lineup for the 2023 benefit concert series for his Love Tattoo Foundation. Lynch announced the schedule during a facebook livestream event on Wednesday. The shows will be held at Lynch's Keepin' It Country Farm in Waynesville, Ohio.  Season passes and individual show tickets are available on the non-profit's website at www.lovetattoofoundation.org.
The benefit concerts will feature a star-studded lineup including an Academy of Country Music Awards nominee, a #1 Billboard Country chart artist, a Country Music Association Awards nominee, a Grammy nominee, and a musician who has performed on the Grand Ol' Opry stage more than 8500 times in his career.
The benefit concert series lineup: Wade Hayes (May 27th); Dion Pride (June 17th); The Kody Norris Show (July 8th); Tony Booth/Dottsy (July 30th); Tim Atwood (August 12th); Linda Davis, Lang Scott & Bill Whyte (September 9th); Bobby Tomberlin/Tess Frizzell (October 14th); Richard Lynch and Friends (November 11th). All shows will be hosted by the Richard Lynch Band.
"I'm so excited to be able to bring together some of the biggest names in traditional country music for this benefit concert series," said Lynch. "I'm looking forward to bringing a little bit of Nashville to Ohio, while raising money and awareness for the Love Tattoo Foundation and the important work we do."
The Love Tattoo Foundation is a non-profit organization that honors and assists the American Veterans who carry mental or physical scars, from serving our country. Its mission is to raise money and awareness to help give these Veterans the opportunities they sacrificed, so we could have ours. Named for a duet recorded by Richard lynch and Ronnie McDowell, the Love Tattoo Foundation has raised more than $150,000 since its inception.
For more information about the Love Tattoo Foundation and the benefit concert series, please visit www.lovetattoofoundation.org.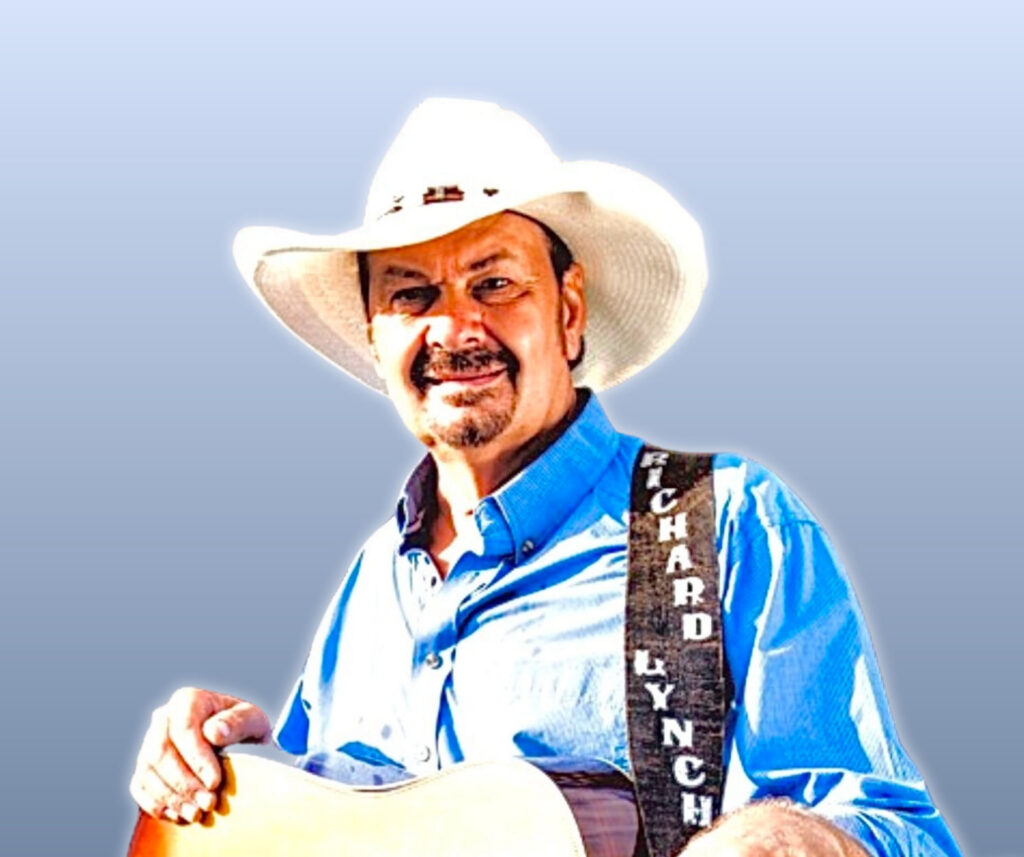 ABOUT RICHARD LYNCH: Over the past 4 decades, Richard Lynch has compiled a long list of country hits and chart-toppers on both domestic and international sales and radio airplay charts. Richard has been in Billboard Magazine, Taste Of Country, The Boot, CCM Magazine, Country Music People, Maverick, and countless others. He has also appeared on WSM Radio Nashville, RFD TV, Fox TV and more. He has recorded popular duets with legendary artists like Ronnie McDowell and Leona Williams, as well as Grammy Winner, Rhonda Vincent. Lynch is the owner of Keepin' It Country Farm in Waynesville, OH and co-founder of Love Tattoo Foundation that assists veterans. http://www.richardlynchband.com