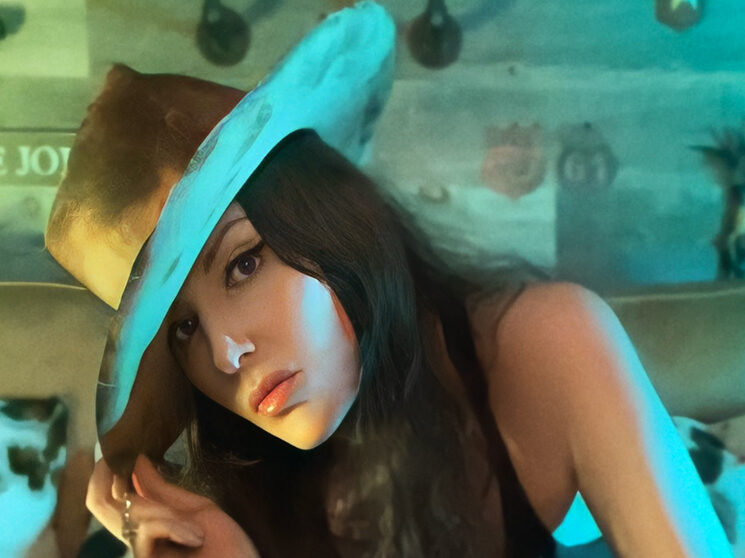 Renowned musician, slide guitarist, singer and songwriter, The Curse of K.K. Hammond dropped her debut album, aptly titled "Death Roll Blues." Already having racked up more than 350K Spotify streams and over 10K monthly listeners of her 5 single releases, Hammond is making quite a name for herself in the blues community. That name is "The Queen of Horror Blues."
On "Death Roll Blues," The Curse of K.K. Hammond marries two of her favorite passions: slide blues guitar and all things horror. From somber and creepy to upbeat and light-hearted, the album takes listeners on a profound musical journey with songs that deal with the subject of death. "Death Roll Blues" represents Hammond's creative and artistic journey, featuring songs that might seem dark at first, but they ultimately speak to the human experience. Inspired by her personal experiences and her contemplation of human nature, The Curse of K.K. Hammond has made this album to be an interpolation of darkness into the genre of blues music.
"Death Roll Blues" was written, recorded and produced by The Curse of K.K. Hammond. It debuted at #1 on the US and UK iTunes Blues Albums Charts, becoming the 3rd Best-Selling Blues Album pre-sale of All Time! The album also debuted at #12 on the US main albums chart and #18 on the UK main albums chart.
In just the past year, Hammond has enjoyed a #1 UK Blues Songs chart hit, press coverage with Earmilk, Living Blues, Blues Blast, Hypefresh and many others, as well as having her cover of "Nothing Else Matters" shared on Metallica's official TikTok page.
ABOUT THE CURSE OF K.K. HAMMOND: The Curse of K.K. Hammond is an innovative slide guitarist, singer and songwriter who is interpreting Blues music from her own unique perspective. With a love for all things dark, she takes influence from Blues icons such as Skip James, Robert Johnson, Son House, Charlie Patton and Leadbelly, and combines it with her personal musical style and lyrics, thus creatively transforming the Blues genre into her own unique sound, known as "Horror Blues." For more information, please visit http://www.thecurseofkkhammond.com