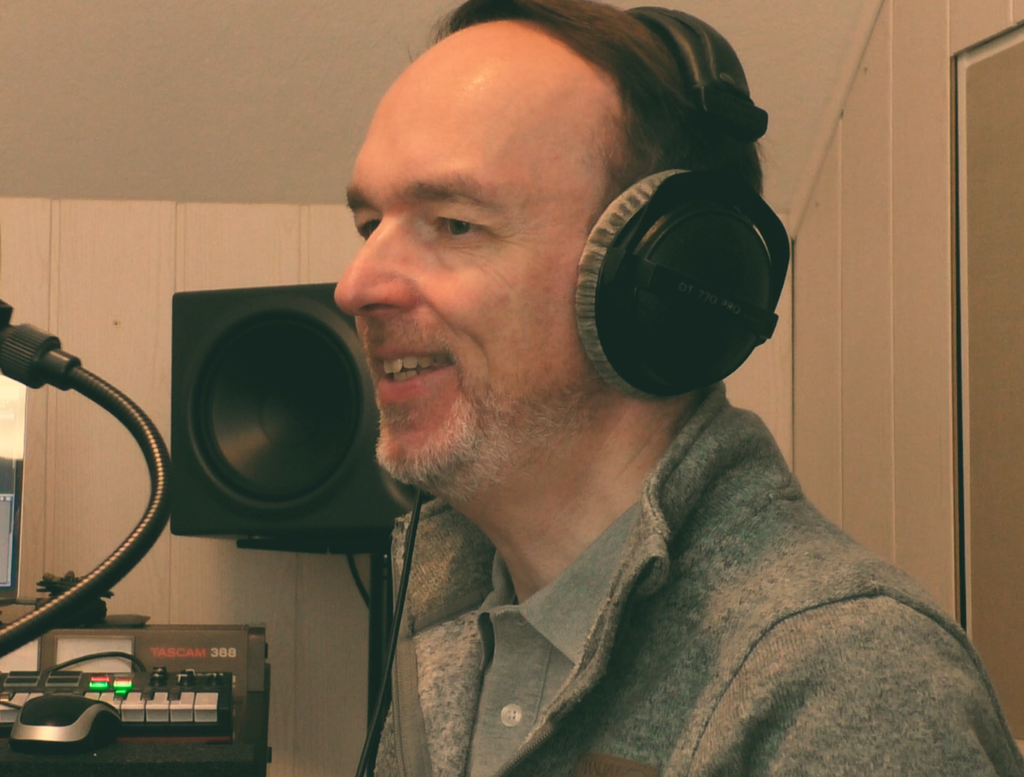 Tell us who you are and how you started to do music
I was born and raised in Austria. I sang since I was a little kid. Mainly for myself in the beginning. In school I sang at events, mainly in choirs. Later I experimented with different forms of music, e.g. electronic music, metal, classic, etc..
Then I took a long break of about 25 years from writing music. I concentrated on my studies, got a MSc, a PhD, some post-graduate certifications, founded a couple of companies, travelled the world as an agile coach and trainer, lived in countries such as Germany, USA, Australia, became father, worked too much, and finally I am back at writing music again. And I love it.
Musicwise, I always liked Elvis most, and folks like The Beatles. I believe, Elvis and The Beatles were my biggest inspirations, and still are. I love ballades, music people can sing along. Nowadays my favorite genres are country and classic rock. But my curiosity leads me to do side-steps to many other genres, as you can see on some platforms
What inspires you to write music?
I believe, music was born to tell stories. And that's what I love to do. Music is such a great way to tell stories, transport emotions, inspire people. This is my biggest motivation.
What is your creative process?
Every song I write is part of my live. I believe, all the songs are already in my mind and heart. They just need to be sang. And that's what happened with my newest song Fly At Night. I was at home, preparing dinner for my two daughters. I love to do that by the way And somewhere between making ham and cheese toast and spaghettis, it just appeared. I took my guitar, came up with some chords, the rhythm happened automatically and the lyrics just appeared. In 20 minutes, the song was basically there. The finetuning took a bit longer, though https://www.youtube.com/embed/h0CdJp377Wc?feature=oembed&wmode=transparent
Can you tell us more about your latest release?
Fly At Night is a song about love, hope, happiness. About the partners, who play an important role in one's life. It is about being in synch with everything. Like said, it just happened. And it became a modern country song. Just because it is one Like every song I write, it is part of my live. I do not want to go into details, but it is part of my past and my present. So much can I say
What do you plan for the future?
Over the summer I want to continue working on the graphic novel to Fly At Night with a very talented cartoonist.
Next, I will release a cover version of Josh Turner's 'Your Man'. It is a song I like a lot. And it fits to my Fly At Night. It will become the B-side of my single – vinyl single. Yes, I plan to have a vinyl single pressed. Like in the old days I love this old stuff Cars, technology, buildings, music, all of that. And then later in autumn, there will be another original released, and another cover version of one of the greatest songs in history, if not the greatest. Be curious