The prolific singer-songwriter and musician explores love's deep journey on his latest monthly single and music video installment, "We Failed Until We Didn't."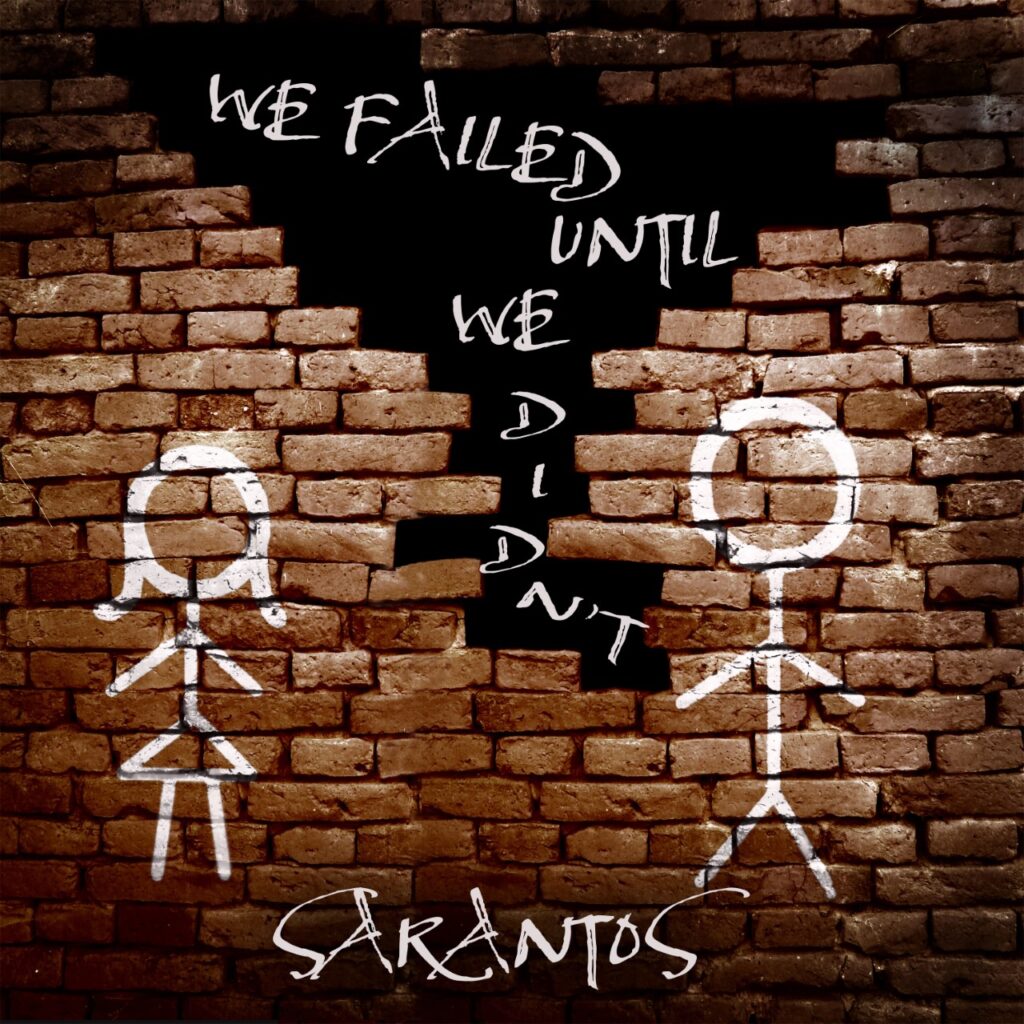 Released on February 3rd, "We Failed Until We Didn't" is the latest in a historic line of monthly single and video releases from Chicago-based singer-songwriter and musician, Sarantos. With more than 200K Spotify streams of his latest album, Sarantos is a prolific musical artist known for pushing boundaries and experimenting with different musical styles to create something unique and meaningful. With his latest song, Sarantos fuses old school pop band sounds with a classic 60s psychedelic vibey. The Valentine's single is a motivational anthem that aims to imbue listeners with the uplifting energy and positivity to make new memories in life.
Sarantos says, "This punchy pop rock song is a mixture of old school pop bands like the Beach Boys and a 60s rock song with a hodgepodge of quirky drug-influenced sounds. The organic positive vibe is an interesting experimental blend that touches a distant memory."
Watch the Official Music Video for "We Failed Until We Didn't" at https://youtu.be/OjVg1ygCzsk
Sarantos continues, "True love is more about failure than perfection. We might not always understand this, but it's true. Love wanders through many adventures, often starting with physical attraction or infatuation and blossoming into an unselfish, all-encompassing rainbow of light. But at some point, the rigorous, steep steps of life combined with the stagnant waters of boring everyday living leads to questions, anger, temptation, guilt, resentment and challenges. This is where a couple either survives the lows while then riding the highs or decides to give up altogether."
Through his website at www.melogia.com , Sarantos has made his entire musical catalog free for the public to access. He also donates proceeds from his music to charitable causes.
ABOUT SARANTOS: Sarantos is a Chicago-based nerd and retired superhero who always has a story to tell. He is a DIY international award-winning solo music artist, #1 UK and South Africa iTunes Charting Artist, multi-instrumentalist, book author, comic book nut, radio show host, poet and part-time spy. His music is a cross between Justin Bieber, Queen, Journey & Ed Sheeran. He's an alien who landed here to infect the human race and spread the disease of music. 2023 is Year #10 of his journey, as he continues to release a new song, lyric video, music video, book chapter and poem every month bringing his music to life! In 9 years, he has released 18 albums with 226 original tracks as well as 9 fiction/fantasy books that parallel the songs. He has had numerous media placements for his songs, instrumentals & cues including several episodes of "The Young & the Restless" in 2021.
More details about Sarantos and "We Failed Until We Didn't" can be seen at http://www.melogia.com .